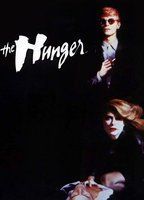 Year:

1997

Country:

CA, GB, US

Genre(s):

Drama

Number of videos:

66

Nude Actresses: Alice Poon, Amanda De Cadenet, Amanda Ryan, Anne Lishman, Anne Nahabedian, April Telek, Audrey Benoit, Catherine Deneuve, Celine Bonnier, Daniela Akerblom, Daniela Olivieri, Doris Milmore, Genevieve St-Amour, Giannina Facio, Gregoriane Minot Payeur, Ilona Elkin, Janine Theriault, Jayne Heitmeyer, Karen Elkin, Kim Feeney, Lena Blackburn, Lena Headey, Liliana Komorowska, Lisa Bronwyn Moore, Lisa Tower, Maria Bertrand, Marie-Josee Colburn, Marie-Josee Croze, Nancy-Ann Michaud, Polly Shannon, Rachel Hayward, Sally Kirkland, Sarain Boylan, Simone-Elise Girard, Sofia Shinas, Soo Garay, Susan Sarandon, Victoria Sanchez
The Hunger is a British/Canadian television horror anthology series, co-produced by Scott Free Productions, Telescene Film Group Productions and the Canadian pay-TV channel The Movie Network. Though it shares a title with the feature film The Hunger the series has no direct plot or character connection to the film, and was created by Jeff Fazio.
Originally shown on the Sci Fi Channel in the UK, The Movie Network in Canada and Showtime in the US, the series was broadcast from 1997 to 2000, and is internally organized into two seasons. Each episode was based around an independent story introduced by the host; Terence Stamp hosted each episode for the first season, and was replaced in the second season by David Bowie. Stories tended to focus on themes of self-destructive desire and obsession, with a strong component of soft-core erotica; popular tropes for the stories included cannibalism, vampires, sex, and poison.