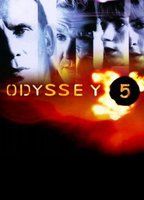 Year:

2002

Country:

CA, US

Genre(s):

Sci-Fi & Fantasy, Drama

Number of videos:

15

Nude Actresses: Angelica Lisk, Daneen Boone, Erin Davis, Katia Corriveau, Leilene Onrade, Lizz Alexander, Natasha Radetic, Roberta Angelica, Sarah Plommer, Tamara Craig Thomas
Odyssey 5 is a Canadian science fiction series that first ran in 2002 on Showtime in the United States and on Space in Canada.
Odyssey 5 is the brainchild of Manny Coto, who served as a script-writer and executive producer during the series run. Through his website and in interviews, Coto has expressed his interest in returning to the series at some point, either continuing it or giving it a conclusion.