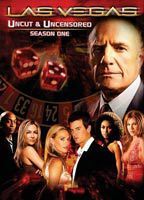 Year:

2003

Country:

US

Genre(s):

Drama, Comedy, Action & Adventure

Number of videos:

46

Nude Actresses: Alicia Coppola, Ana Alexander, Camille Anderson, Camille Guaty, Christina Cindrich, Dorian Brown, Joanna Krupa, Kelly Hu, Kendra Wilkinson, Kim Kerns, Lara Flynn Boyle, Leyla Milani, Lindsey Kelley, Madeleine Lindley, Marisa Petroro, Mary Castro, Molly Sims, Nichole Hiltz, Nikki Cox, Pilar M. Lastra, Rayna Tharani, Shannon Malone, Shauna Sand, Tishara Cousino, Vanessa Marcil
Las Vegas is an American television series broadcast by NBC from September 22, 2003 to February 15, 2008. The show focuses on a team of people working at the fictional Montecito Resort & Casino dealing with issues that arise within the working environment, ranging from valet parking and restaurant management to casino security. The series originally aired on Monday nights, though NBC later moved the series to Friday nights first to 9 PM Eastern/8 PM Central and then to 10 PM Eastern/9 PM Central. The show ended syndication in the United States in July 2013 after a long run of weekday back to back episodes it was moved to a graveyard slot of 4 am- then removed totally from TNT's lineup.
The series originally centered around Ed Deline, a strict ex-CIA officer who went from being Head of Security to becoming President of Operations of the Montecito, whose job is to run the day-to-day operations of the casino. Following his departure from the series in Season 5, former Marine Danny McCoy, Ed's former protege, became the Montecito's new President of Operations.
The series abruptly ended with a cliffhanger because NBC canceled Las Vegas in the offseason following season five.