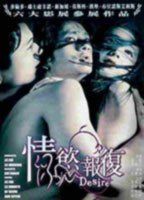 Year:

2006

Country:

US

Number of videos:

28

Nude Actresses: Alex Schlereth, Amy Lynn Baxter, Barbara Joyce, Colleen Cooper, Fiona Hunter, Katja Riemann, Kelly Albanese, Marilyn Chambers, Michelle Belegrin, Sua Lee, Tammy Parks, Vivian Gray
Desire is an American telenovela which debuted at 8:00PM Eastern/7:00PM Central on September 5, 2006, on the American network MyNetworkTV, and ended on December 5. It was produced by Twentieth Television. Show runner stated that the concept is loosely based on the hit CW young adult teen drama series Gossip Girl which ended in 2012.
The program starred Sofia Milos, Michelle Belegrin, Nate Haden, Kelly Albanese, Zack Silva, Chuti Tiu, Jessie Ward, Tanisha Harper, Will Rolland, Al Bandiero, Kristen Kerr, and Eliana Alexander. Haden and Silva played two brothers on the run from the Gamarras, a New Jersey crime family. They run from Bayonne to Los Angeles and become restaurateurs. Along the way, the pair find themselves on a heated trail of passion, betrayal, and murder over the woman they both loved.
The Desire brand is also used as an umbrella name for Twentieth's limited-run serials. In addition, 20th Century Fox Home Entertainment has not announced plans to release this series on DVD and/or Blu-ray.