Black Tie Nights – Nude Scenes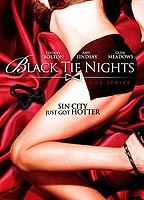 Year:

2004

Country:

US

Genre(s):

Drama

Number of videos:

32

Nude Actresses: Amber France, Amy Lindsay, Angela Davies, Aria, Ashley Fires, Beverly Lynne, Chelsea Chandler, Diana Rio, Grace Tom, Janet Tracy Keijser, Jenna Dee, Jessee Lynn, Julian Wells, Kelly O'Byrne, Leslie Renee, Monique Parent, Selena Lori, Symone Humphris, Tamie Sheffield, Tanya Lemelle, Tiffany Bolton
Black Tie Nights was a softcore drama anthology series which aired on Cinemax in the United States from 2004 to 2005.
This anthology show revolved around the adventures of Olivia Hartley and Cooper Snow who ran Black Tie dating service. They were assisted by their geeky sidekick, Ryan Lundy. Each week they would encounter new or returning customers and try to play matchmaker. The first season had two main subplots that continued in each episode. The first was the budding romance between Ryan and Cooper. The second was Olivia getting over the loss of her husband and dating again.
In the second season, the show was retooled. The anthology series was renamed Hollywood Sexcapades and the characters of Olivia and Cooper were said to be out of the country opening a new branch. Candi Hicks, a recurring customer in the first season, became the new employee of Black Tie dating service. She and Ryan partnered to run the company, and the continuing subplot was the budding romance between these two characters. Each week they would continue to try to play matchmaker to that episode's guest stars.