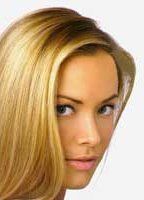 Date of Birth:

08.10.1979

Birthplace:

Ghent, New York, US

Breast Type:

Real Boobs

Number of videos:

14

Number of pics:

33
Subscribe
Kristanna Sommer is an American actresses known for her work in both film and television, and a fashion models. Kristanna Loken is one of the delightful American actresses and models with nice boobs. She identifies herself as bisexual. Kristanna Loken starred naked and sexy in
The L Word (2004)
,
Painkiller Jane (2005)
,
BloodRayne (2005)
,
Lime Salted Love (2007)
,
Dark Kingdom: The Dragon King (2006)
,
Terminator 3
. She has enticing body structure and looks very lusty in life. Do you want to see her butt and boobs? Luckily for you, Kristanna exposed this gentle sexual organs. In our base are many naked videos with Kristanna Loken including explicit sex and lesbian moments.
Kristanna Loken Nude Videos
Kristanna Loken Nude Pics